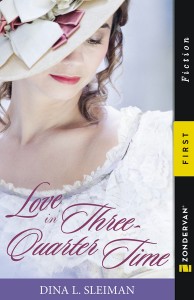 Although my new historical romance, Love in Three-Quarter Time, is set near the American frontier, it is also set during what would be considered the Regency period in England. And because American culture was so influenced by Britain, I think any Regency fan will enjoy reading about those influences in my book. Most of my characters come from an English background. In fact, several minor characters are directly from England. And my heroine, little trouble maker that she is at times, decides to fake a Yorkshire accent to try to impress her potential employers with her European background. The story takes place in Charlottesville, Virginia, home of Thomas Jefferson and many other members of the "planter elite class," which gives it a sophisticated touch reminiscent of Regency England. But it's also situated not far from the Shenandoah mountain range, which was still considered the frontier in 1817.
Let's look at some of the elements associated with Regency culture that are seen in my book.
Fashion
Fashionable Americans wore the same styles as their European counterparts, and made every effort to keep up with the latest trends. In 1817, for ladies this meant higher waists than ever before and sculpted bodices. Hemlines were also higher than ever and skirts were wider and more frilled than during other times in the Regency Era. I especially give a close up look at the ball gowns of that day since my heroine's mother is a seamstress. You'll also see plenty of the hats, gloves, and fans that this era is known for. In men's fashion the style had moved to trousers rather than breeches, and Hessian boots had grown passé. Although, you'll still see these boots on some of my less fashion conscious characters.
Science
Of course scientific advances are the same in both the United States and England. The US could boast several impressive universities at that time, and plans for building the University of Virginia in Charlottesville were already underway. Let's not forget that Benjamin Franklin had been an American innovator in science not long ago. My heroine's sister, Patience Cavendish, has a love for science and a penchant for discussing the latest theories of heat and sound. Like her former president, Thomas Jefferson, she is very influenced by Enlightenment thinking.
Politics
Both England and America were still recovering from the War of 1812. In addition, the abolitionist movement was active in both countries. Britain had abolished all slave trade at this time, although not slavery itself. America had recently abolished international slave trade but not domestic. Of course, my abolitionist characters hope that America will keep the momentum moving toward freedom, but I'm concerned that unlike in England, it will take drastic measures to put an end to slavery in the American South.
Economics
Both countries were still recovering from the devastating effects of the "Year without a Summer" of 1816, which was reportedly caused by a volcano in Indonesia. Virginia itself was far enough south to escape the worst of the famine, but it did affect the economy throughout the US and earned several mentions in my book. It comes into play as my hero, Robert Montgomery, makes some important business decisions about his plantation.
Arts and Architecture
The Romantic Movement was fashionable in art at this time throughout Europe and the US. My artistic character, Felicity Cavendish, is a fan of this movement. In architecture the style was called "Regency" in England and "Federalist" in America, but both were heavily influenced by the Neo-classical style. This can be seen in Jefferson's Greek Revival architecture at Monticello and my own fictional creation, White Willow Hall.
Music and Dance
While Americans enjoyed the same cultured composers as their British counterparts, they each had their own unique folk music as well. For high society balls, the dances were nearly identical at this time. England beat us to the "scandalous" waltz, however, when the Prince Regent introduced it in 1816. The waltz coming to America is a primary focus of my book, so you'll get to enjoy many details of the waltz and other ballroom dances, as well as a peek at the world of ballet. In fact, my heroine Constance Cavendish, turned to teaching dance to support her family after her father died, leaving them destitute. Since men were highly sought as dance masters at the time, Constance must move to the frontier in search of better employment.
Religion
A few weeks ago on Regency Reflections Reagan Walker shared an in depth article on this blog about the religion of this time in England. I loved this quote she shared from an Anglican minister about other Anglican ministers of this time. "[With few exceptions] the clergy held and taught a negative and cold Protestantism deadening to the imagination, studiously repressive to the emotions, and based on principles which found little sanction either in reason or in history. The laity willingly accepted it, as it made so little demand upon their conscience, so little claim upon their life." My heroine's spiritual journey is moving from this type of thinking to a warm and vibrant evangelical sort of faith, also typical of this time, thanks to my handsome circuit riding preacher, Lorimer.
Naturally, some elements in the book are purely American including Thomas Jefferson, the Monacan Indians, the tobacco plantations, and the frontiersmen in buckskin clothing, but I think you'll find plenty of European influence to please even the most Regency-loving soul. In fact, my characters enjoy a good Austen novel as well as anyone, although the author is still anonymous at this time. I call this my "Scarlett O'Hara meets Jane Austen novel," and I included plenty of Austen-like twist and turns for a fun, romantic read you'll be sure to enjoy.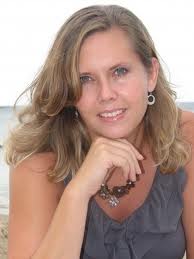 Explore the world of 1817 Virginia and follow in the footsteps of Constance Cavendish, the former belle of the ball, who must now teach the dances she once loved and risk her heart in order to restore her family and her faith. As the fiery Constance falls into genteel poverty, the opportunity of a lifetime may await her in the frontier town of Charlottesville. But the position will require her to instruct the sisters of Robert Montgomery—the plantation owner who jilted her when she needed him most. As Robert and Constance make new discoveries about one another, can they face their past and the guilt that threatens to destroy them in time to waltz to a fresh start? Or will the curtain close on Constance for good this time? Fans of Julie Klassen will love this original novel from Dina Sleiman! Download it today for only $3.99! http://zondervan.com/9780310334156